Illinois Dermatological Society
Practice Management Workshop
for Physicians, Residents & Staff
 Wednesday, January 27, 2021
11 a.m. to 1 p.m.
On-line Webinar
Course Information
The following topics will be presented . . . 
Dermatology Coding and Medicare Updates for Doctors & Staff

Hot Regulatory Topics for Illinois Dermatologists
Who should attend:
Practicing dermatologists

Residents/fellows in training

Recent graduates now in practice

Office administrators & administrative staff

Physician assistants and nurse practitioners

New employees to a medical practice
Registration & Fees
There is no fee associated with this webinar, but advance registration is required.  Member offices may register the physician and/or as many office staff as you wish. 
If the doctor is attending, click on the "Register Yourself" button and complete the information requested. If not attending, then go ahead and click on "Register Guest" to sign up your office staff.

For each staff member attending, click the "Register Guest" button.  Once all of the attendee names have been entered, click on the "Next" button, review the information and then click "Submit."  

Each attendee will receive their own confirmation email which includes the Zoom link.

The Zoom link will ask each attendee to complete a very brief "registration" screen with your name, email address and responses to a couple of short questions.  Then you'll see the sign-in link to join the actual session.  That same information will be sent by email from Zoom.

Please Note . . . We will 

not

be able to record this session, so the only presentation will be during the scheduled time.


Log-in using your IDS website username and password.  (IDS member user names were included in an email sent to all doctors.)
Please contact the IDS office if you need help logging in . . . 847-680-1666 or [email protected]
Our Workshop Faculty
Mark Kaufmann, MD 
Mark Kaufmann, MD, is an Associate Clinical Professor in the Department of Dermatology at the Icahn School of Medicine at Mount Sinai in New York City, a position he has held since 1995. He was in solo private practice for 23 years until he joined The Dermatology Group in November 2017. In September 2020, he joined Advanced Dermatology and Cosmetic Surgery as their Chief Medical Officer.
Dr. Kaufmann received his medical degree from New York University School of Medicine, completing residency training in dermatology at the Albert Einstein College of Medicine in the Bronx, New York. He is Board Certified in Dermatology.  He has served on the Board of Directors of the American Academy of Dermatology. He has served on countless AAD committees and has chaired many of them as well. He also serves as an advisor to the Academy RUC team (Relative Value Scale Update Committee) - a position he has held for over a decade.
In April 2020, Dr. Kaufmann was elected Incoming President-Elect of the American Academy of Dermatology.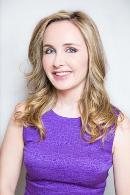 Amy Derick, MD
President - Illinois Dermatological Society
Amy Derick is the medical director for Derick Dermatology.  She is a Clinical Instructor of Dermatology at Northwestern University and an Academic Associate Member at the University of Chicago Section of Dermatology.  She graduated from Notre Dame University and then earned her medical degree at the University of Chicago Pritzker School of Medicine.  Dr. Derick also completed her residency in Dermatology at the University of Chicago, having served as Chief Resident.
In addition to serving as president of the Illinois Dermatological Society, Dr. Derick is Chair-elect of the Illinois State Medical Disciplinary Board (appointed by Governor Pritzker), and she serves on the Illinois State Medical Society Board of Trustees and the Council of Governmental Affairs.  She also is chair of the Illinois Dermatology Political Action Committee.  Over the years, Dr. Derick has served on a number of boards and committees, and she is the recipient of many awards and citations.
Questions?  Contact the IDS Administrative Office:
     Phone: 847-680-1666
     Email:  [email protected]